My take on The war between Ukraine & Russia – simplified
The modern ongoing conflict between Russia and Ukraine began in 2014, when Russia annexed Crimea from Ukraine. This move was met with international condemnation, as it was seen as a violation of Ukraine's territorial integrity.
Since then, fighting has erupted in eastern Ukraine, primarily in the regions of Donetsk and Luhansk. This conflict, often referred to as the "Donbas War", has resulted in thousands of deaths and displacement of civilians.
The United Nations has reported human rights violations by both sides in the conflict. The UN has documented instances of the use of prohibited weapons, such as cluster munitions, and targeting of civilians by both Russia-backed separatists and Ukrainian forces. Additionally, there have been reports of arbitrary detention, torture, and enforced disappearances by both sides.
The international community, including the European Union and United States, has imposed sanctions on Russia in response to their actions in Ukraine. Despite multiple ceasefires and peace agreements, such as the Minsk agreements, the conflict remains unresolved and tensions continue to escalate.
In 2020, the UN reported a significant increase in ceasefire violations, with both sides accusing the other of escalating the violence. The COVID-19 pandemic also added to the already dire humanitarian situation in the region, with many residents in conflict-affected areas struggling to access essential goods and services.
The annexation of Crimea and the ongoing conflict in eastern Ukraine have also had a significant impact on the relationship between Russia and the international community. Many countries have withdrawn their ambassador from Russia and have imposed sanctions. The US and EU imposed several rounds of sanctions on Russia, targeting individuals, companies, and sectors of the Russian economy.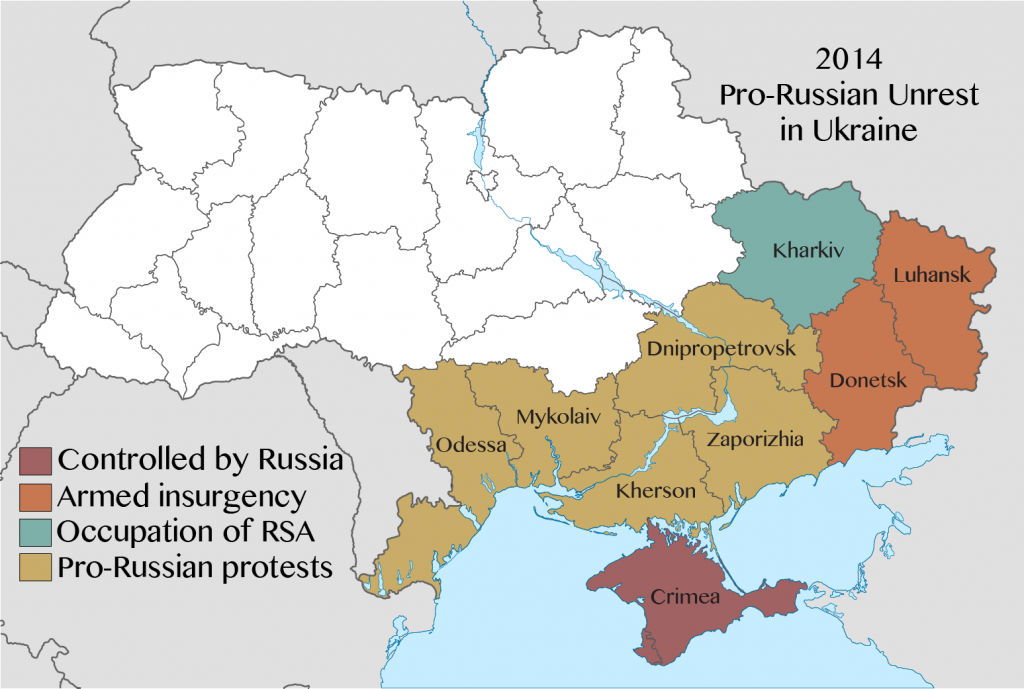 The situation in Ukraine remains tense, with both sides accusing the other of aggressive actions. While the ceasefire agreements have reduced the level of violence, the underlying issues that led to the conflict remain unresolved. A peaceful resolution to the conflict is urgently needed to bring stability to the region and to improve the living conditions of those affected by the war.
It's important to note that the conflict in Ukraine is a complex issue with a long history and multiple perspectives. While you might a person or a country's perspective, it would take lengthy research to establish a clear picture and a complete understanding of the conflict.